Location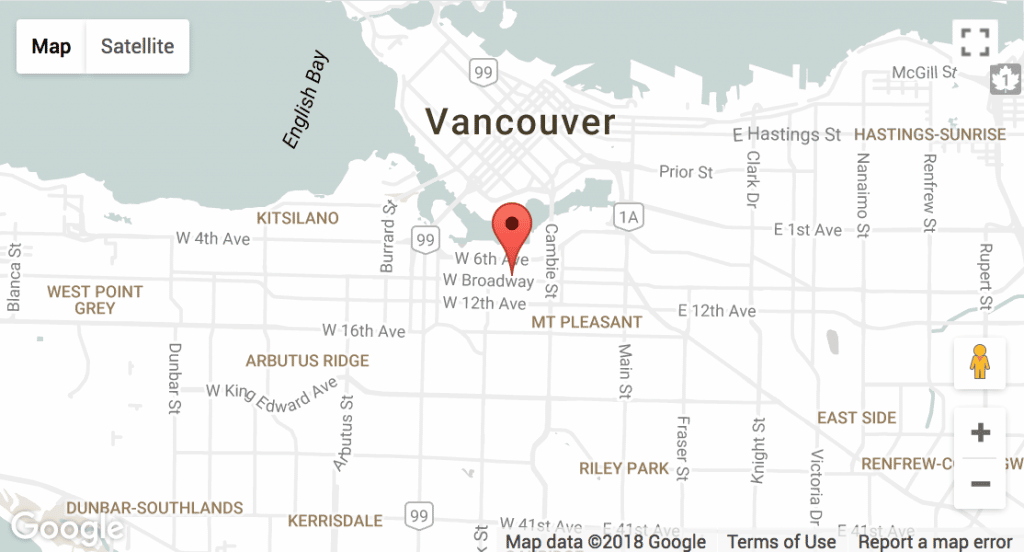 POP UP Location for May 2018
Fulcrum Health Centre
1907-805 W Broadway
Vancouver, B.C., V5Z 1K1
Phone: 778.228.4275
SPECIAL HOURS:
Skincare and waxing treatments are unavailable from February 14th to March 3rd, 2017. All acupuncture treatments are still available Sunday 12:30-4:30, and Monday to Thursday 10:30-6:30.
Hours (by appointment only):
10 -7  Tuesday to Saturday & 12:30 -4:30 Sunday.
Payment Methods
We accept Visa, Mastercard and cash as payment methods. Sorry, we are unable to accept debit at this time.
Parking
There is ample street parking available on both side of Pacific Blvd as well as our cross streeets (Davie and Drake). Sometimes free parking can be found (if you're lucky) in front of Elsie Roy Elementary School after 5 p.m. on school days.