What can you expect from Facial Rejuvenation with Acupuncture?
Youthful, glowing skin and a relaxed, energized body.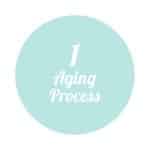 Cosmetic acupuncture is the total solution to achieving optimum skin health and rejuvenation. More than a superficial surface treatment, it is a revitalization process for the entire body designed to make you look and feel younger.
Lose that under-eye "baggage". Turn jowls into a jaw-line. Look rested, radiant and revitalized. And discover the vibrant feeling of inner balance.
•Non-Invasive
•No Side Effects
•No Downtime for Healing
Treat the Body & Face Simultaneously
The effects of Facial Rejuvenation Acupuncture are not confined to the face. Each treatment is uniquely individualized to your unique aging process. Acupuncture points are chosen based on your Chinese Medicine diagnosis. All constitutional health issues and any symptoms you may be having are examined. Thus, the treatment is an overall rejuvenation of your health as well as your appearance.
Inner Balance, Outer Beauty
Healthy skin tone is the direct reflection of inner balance. The facial treatment combines acupuncture points and specifically formulated skin renewal products to provide a rejuvenating treatment that meets your definition of beauty. It is safe, comfortable and relaxing all at once; you'll feel and see the benefits after your first treatment. Noticeable and lasting results occur after 10 sessions. There are no side effects to the facial treatment, only side benefits!
Regular Effects of Facial Acupuncture:
• wrinkle reduction
• adjustment of facial muscle tone to more youthful firmness to reduce or eliminate sagging areas
• reduction or elimination of acne, blemishes and age spots
• Increase in collagen and elastin production to fill out and contour the face
• facilitating a healthy, vibrant glow to the face
Additional Benefits of Facial Rejuvenation:
• relief of menstrual cramps
• menopausal discomfort alleviated
• weight loss and digestive issues
• relief of back and neck pain
• anti-depression and increase in mental clarity
• Bell's Palsy and Trigeminal Neuralgia
• increase in energy level
• relief of insomnia
• reduction of hormonal acne
Contact us

to learn more about this treatment or to request an appointment.