Stick a pin in it.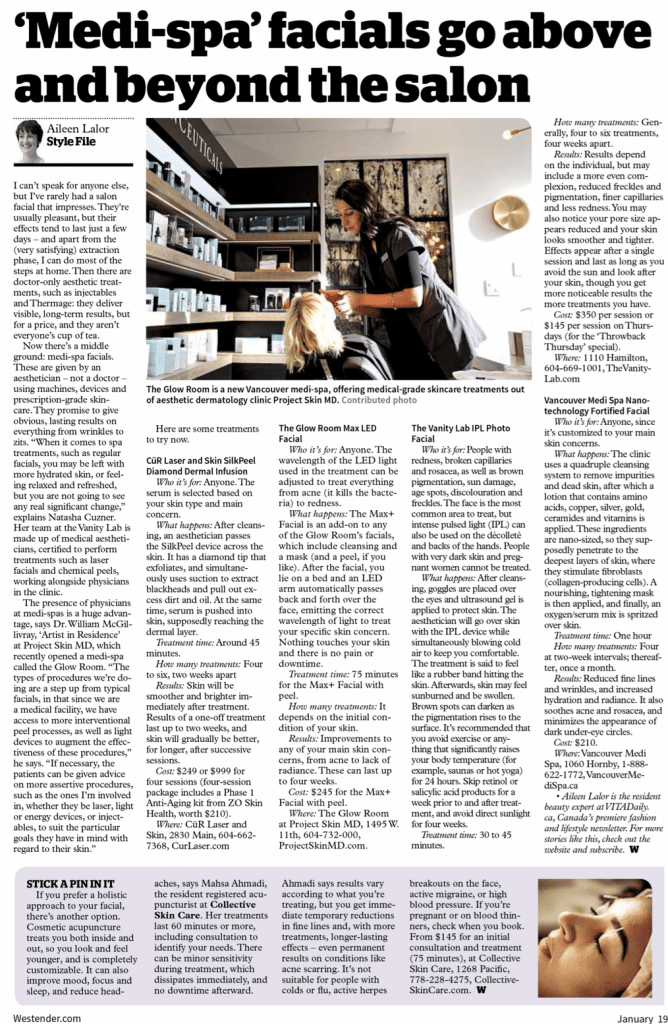 If you prefer a holistic approach to your facial, there's another option. Cosmetic acupuncture treats you both inside and out, so you look and feel younger, and is completely customizable. It can also improve mood, focus and sleep, and reduce headaches, says Mahsa Ahmadi,the resident registered acupuncturist at Collective Skin Care.
Her treatments last 60 minutes or more, including consultation to identify your needs. There can be minor sensitivity during treatment, which dissipates immediately, and no downtime afterward. Ahmadi says results vary according to what you're treating, but you get immediate temporary reductions in fine lines and, with more treatments, longer-lasting effects – even permanent results on conditions like acne scarring.
It's not suitable for people with colds or flu, active herpes breakouts on the face, active migraine, or high blood pressure. If you're pregnant or on blood thinners, check when you book.  From $145 for an initial consultation and treatment (75 minutes), at Collective Skin Care, 1268 Pacific, 778-228-4275, CollectiveSkinCare.com.
Save