Shops Focus: Prep School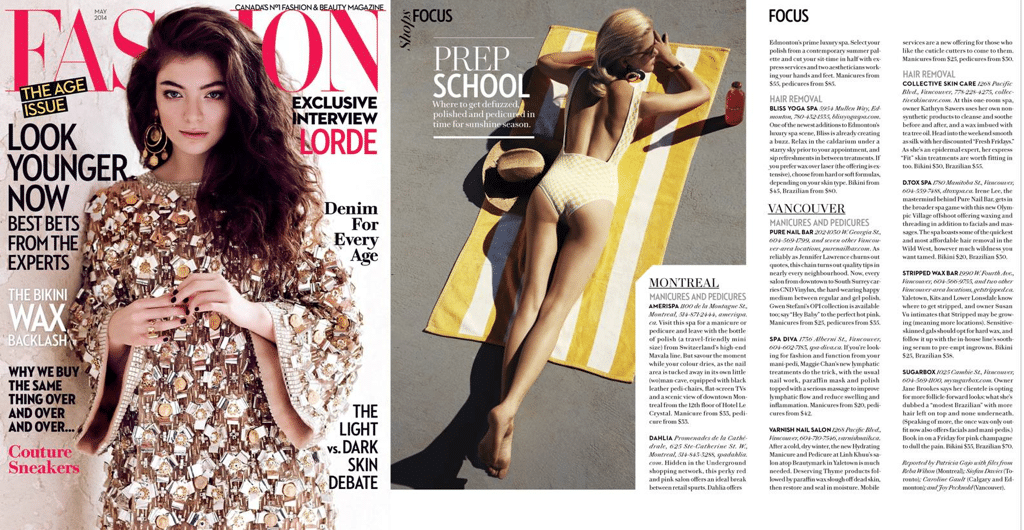 Shops Focus: Prep School | Where to get defuzzed, polished and pedicured for sunshine season.
VANCOUVER
HAIR REMOVAL
Collective Skin Care 1268 Pacific Blvd., Vancouver, 778-228-4275, collectiveskincare.com
At this one-room spa, owner Kathryn Sawers uses her own non-synthetic products to cleanse and soothe before and after, and a wax imbued with tea tree oil. Head into the weekend smooth as silk with her discounted "Fresh Fridays". As she's an epidermal expert, her express "Fit" skin treatments are worth fitting in too. Bikini $30, Brazilian $55.