Skincare's alternative treatments go beyond surface.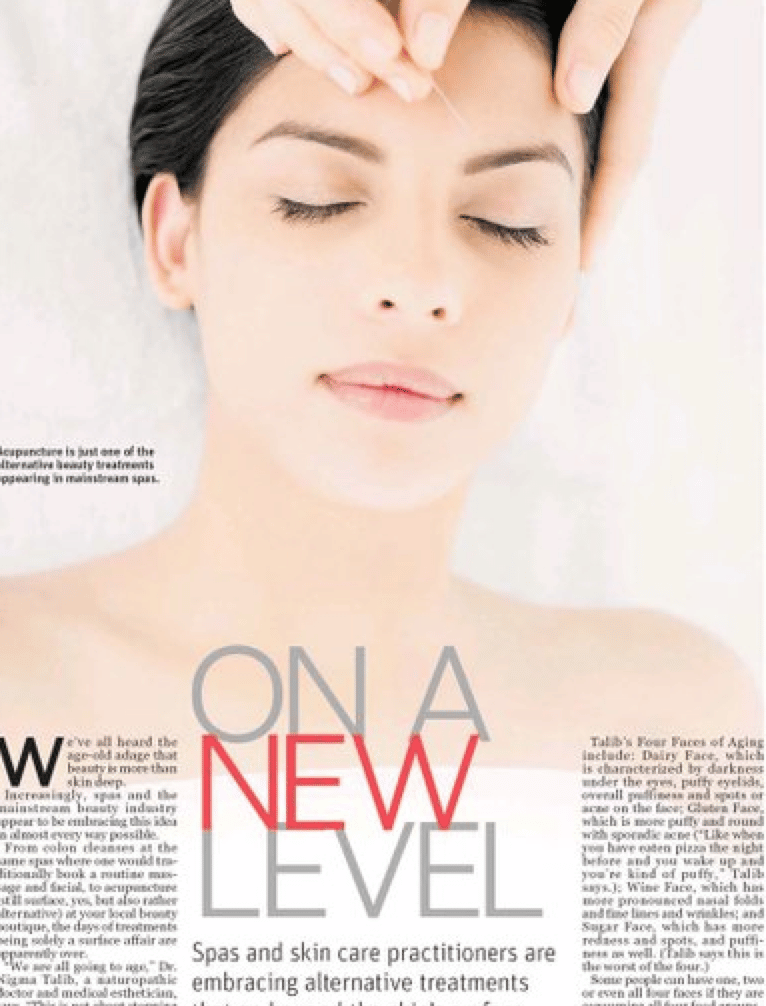 Good skin starts with what we eat
By Aleesha Harris, Vancouver Sun
We've all heard the age-old adage that beauty is more than skin deep.
Increasingly, spas and the mainstream beauty industry appear to be embracing this idea in almost every way possible.
From colon cleanses at the same spas where one would traditionally book a routine massage and facial, to acupuncture (still surface, yes, but also rather alternative) at your local beauty boutique, the days of treatments being solely a surface affair are apparently over.
"We are all going to age," Dr. Nigma Talib, a naturopathic doctor and medical esthetician, says. "This is not about stopping people from aging. This is about stopping us from prematurely aging."
In addition to anti-aging benefits, Kathryn Sawers, owner of Collective Skin Care in Yaletown, says the interest in alternative treatments is driven by something deeper than the desire for superficial improvements.
"We live in a time when people are looking for more meaningful experiences and greater intimacy," she says. "These kinds of treatments not only satisfy the desire for esthetic improvements, they are an opportunity to deeply relax and heal imbalances on a level that simply cannot be addressed by surface solutions such as laser and skin care products." Read on here.