In the depths of winter, you may find yourself trying to mask skin redness and flaking to little effect. Unfortunately the skincare routine of warmer days just doesn't cut it when the temperature dips. Read on for expert tips to relieve dullness and sooth your weather-worn complexion.
1. Boost your omega-3 intake.
You may be surprised to find that my first word of advice doesn't involve a topical treatment, but I'm a firm believer that nutrition is as vital as the products you apply.
The beauty of increasing your omega-3 intake is that it's not only your face that benefits – the skin of your entire body, as well as your hair, nails and even your eyes can enjoy the results of increasing this nutrient in your diet – either through the foods you consume, or supplements.
Why does it work? Omega-3 fatty acids enhance the health of the cell membrane, which improves the cells ability to hold water. When the skin barrier is healthy and strong, it can properly maintain moisture levels for softer and more supple skin. An additional skin benefit from omega-3 is a reduction in the body's production of inflammatory compounds. This slows down the triggers that lead to skin aging, as well as reducing skin redness.
2. Switch to a milder cleanser.
People with dry skin can likely skip this step as a milky cleanser is best for this skin type in general. For those who have a normal, combination or oily skin, switch out foaming cleansers for an oil, gel or milk type cleanser.
3. Add an extra dose of hydration through serums and masks.
Often people think dehydrated skin is the result of not drinking enough water. While drinking adequate water is helpful for many reasons, it won't be the deciding factor in your skin health/quality. This is largely due to the fact that as we age, our skin barrier becomes compromised, leading to trans-epidermal water loss. Which is a fancy way of saying there are cracks in the pavement that allow bad things in and let's good things out.
What to do? Look for concentrated products like serums and masks that contain ceramides and hyaluronic acid. These ingredients improve your skin barrier and bind water to the skin. Here are some of my current favourites.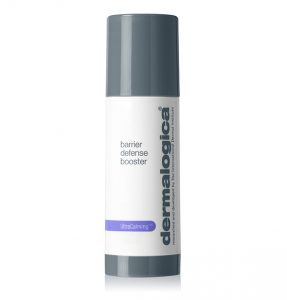 I have seen this product work wonders on ravaged skin – think thin skin, sensitized skin, dermatitis and more. It is rich in squalene, a ceramide dervied from olives with potent antioxidant properties. You can kiss skin redness and dry/flaky patches goodbye with just a few drops of this booster.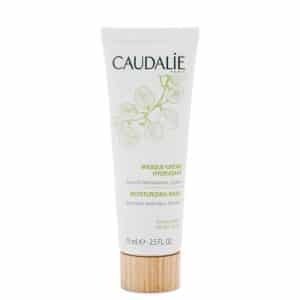 This mask saved me on a recent trip to the prairies where I generally feel the dryness ages my skin by 5 years as soon as I land. It's rich in grapeseed oil and squalene to quench and fortify thirsty skin. Wear it as an overnight mask for enhanced results.
4. Resurface and/or exfoliate.
Winter dullness is a real thing! The best way to tackle it is to remove the surface dead skin cells.
If you're looking to repair sun damage, minimize pores and smooth fines lines, then Retinol is your friend. This is one of my all-time favourite treatments to take years off the skin. It gets a bit of a bad rap because it can lead to skin flaking, redness and irritation; however, when you use a formula that is designed to release the retinol slowly into your skin, and introduce it into your routine gradually (think every-other night to start) you'll avoid some of these pitfalls.
If you're not feeling up to Retinol, or you're pregnant/breastfeeding, there are safe and effective alternatives. Generally, I suggest using an exfoliant with hydroxy acids. A scrub, while providing a satisfying sensation, doesn't deliver the same level of resurfacing and regenerating benefits as chemical exfoliants. If you can't live without that scrubby feeling, the good news is there are options that include both!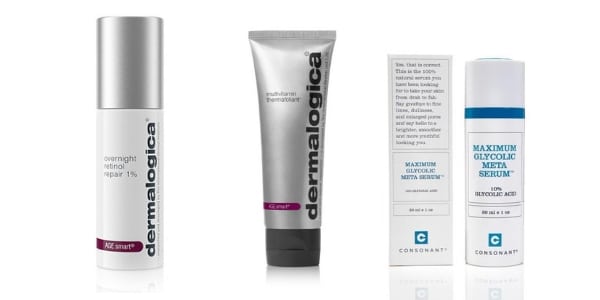 In addition to these options, you may want to consider using a heavier moisturizer in your routine and adding in a hydrating mist. Not sure where to start? Book a consultation with a skin expert to have a winter routine designed just for you!