Every season has its beauty… and its beauty problems. By mid summer, you may be looking at yourself in the mirror and feeling like you could use a pick-me-up. The skin often becomes bumpy, pores become enlarged, and brown spots come out. But don't panic – we have just the thing for you!
Mini Detox Package.
The Clarity Treatment was inspired as a way to enhance a detox program – which many people undergo in the fall or the New Year, but if you ask us, patio season could stand to be broken up with a little mini-detox session.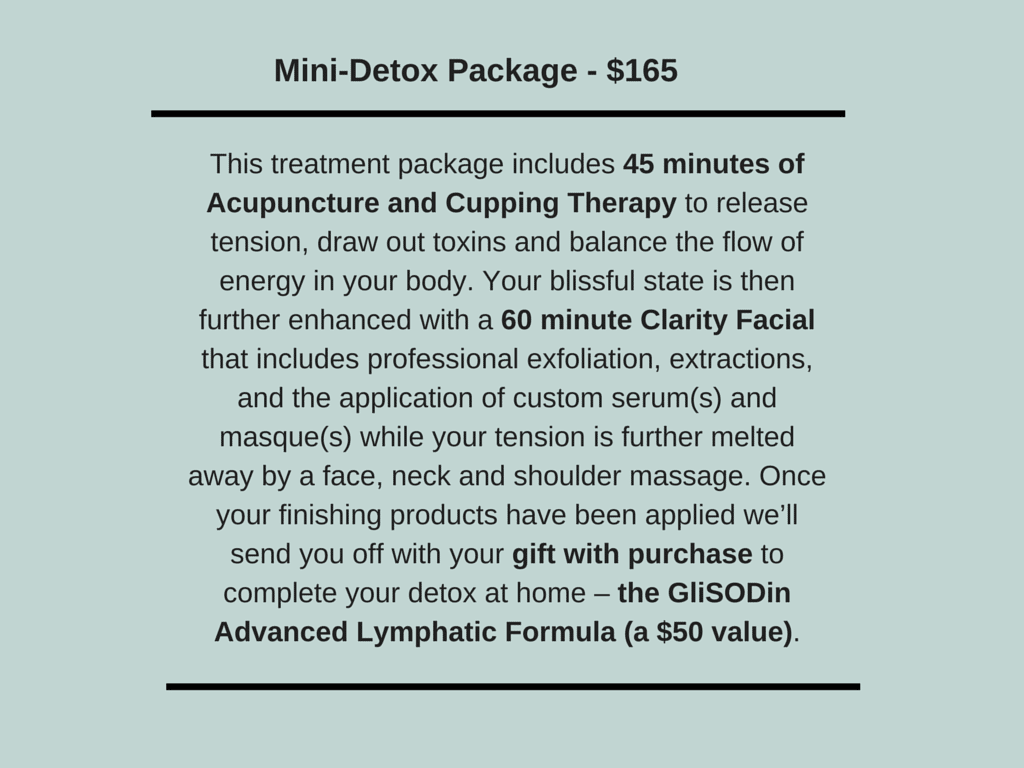 We fell in love with this supplement from the start as it remedies water retention without any unpleasant side effects. This 'mini-clceanse' helps to: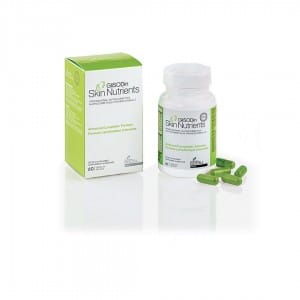 promote diuresis (diuretic effect)
improve circulation
enhance detoxification
eliminate bloat
reduces swelling
clarify the skin
Ingredients like green tea, milk thistle, artichoke, burdock and dandelion clear eliminative pathways for lymphatic drainage which reduces swelling and water retention. This gentle and easy cleanse stimulates the liver and the gall bladder to eliminate toxins thereby raising energy levels and immunity. This is topped off with 250 mg of GliSODin (superoxide dismutase derived from melon) antioxidant protection.
What we love best about this 2 week mini detox is that you don't have to change your diet to benefit from it. All that is involved is taking 2 capsules in the morning and 2 capsules in the evening for 15 days.
We're convinced that this Mini-Detox Package is the perfect mid-summer skin and body treat – are you?
Not sure if or why you should opt for a mini-cleanse? This infographic explains it all. (Bear in mind – the side effects of detoxification noted here are related to more intensive cleansing programs and do not apply to the GliSODin Advanced Lyphatic Formula).