We're so fortunate to be enjoying an incredible sunny and warm summer thus far in Vancouver. We're about to head into a heat wave this week which prompted this blog post – everything you'll need to weather summer days with beautiful skin.
Bumpy skin texture, blackheads, dullness and excess oil production are all tell-tale signs that the warm weather is affecting your skin for the worse. Here are a few tools to give you glowing skin all summer long.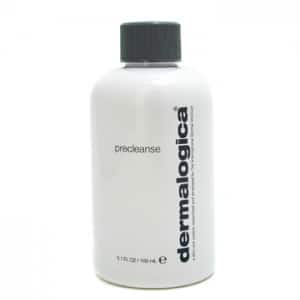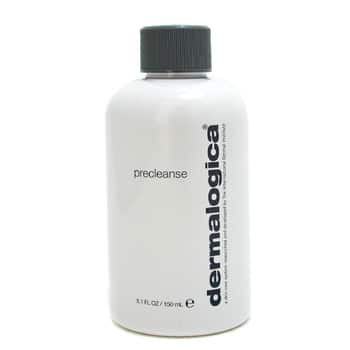 Cleanse, cleanse, cleanse.
Clean skin is the foundation to healthy skin. As we layer sunscreen our pores can get clogged. Both the chemical and physical active ingredients in sunscreen can be troublesome to completely remove. While we appreciate their water and sweat resistance as they beat the sun's rays, that water-proof quality also means water-based cleansers and manual cleansing have their work cut out for them. The ideal solution?
Oil cleanser. 
This may seem anti-intuitive, but oil cleansers give the skin a deep and thorough cleanse without stripping the skin's barrier. Use it at night with your skin dry and follow with your regular cleanser. CSC pick: Dermalogica Pre Cleanse.
Cleansing brush.
These skincare tools are becoming a staple, and for good reason. It's simply impossible to mimic with our hands, the speed and effectiveness at which a cleansing brush oscillates to clean the skin. It's got us beat. CSC pick: Clarisonic® – particularly the Mia for its compact simplicity.
Prime.
The heat can mean that our efforts with skincare and makeup can be melting off our face by midday. If you've ever been in doubt about the usefulness of a primer – now's the time to put one to the test. Your look will stay fresh for much longer while fine lines and pores are refined. CSC pick: Dermalogica Skin Perfecting Primer SPF 30 – packed with antioxidants, peptides and physical sunscreen, the name says it all.
Exfoliate and hydrate.
This two part step is your problem solver go-to all summer. While the aforementioned steps help keep skin fresh day to day, exfoliating and hydrating the skin by giving yourself an at-home facial one to two times a week will give you that fresh and dewy look we all strive for. Start with your exfoliant and follow up with your masque.
A product that relies on chemical exfoliants such as lactic acid, salicylic acid and fruit enzymes (unless you have a known sensitivity to these ingredients) will offer you the best results. CSC pick: Dermalogica Gentle Cream Exfoliant.
Drinking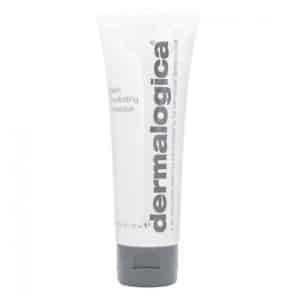 plenty of fluids to maintain hydration is always a priority, but it is a common belief that drinking water will greatly impact the quality of the skin. My experience is that it definitely does help improve the overall quality and clarity of the skin – but it does not greatly impact the concentration of water in the upper layers of the skin. When the skin is hydrated, it's smoother, plumper and fresh. The best solution for this, even more so than hydrating serums in our book, is a masque. CSC pick: Dermalogica Skin Hydrating Masque – the good news is this masque is oil-free, so even oily and acneic skin types can benefit from this hydrating boost.
Protect
Sunscreen is always a must in any skincare regimen to prevent skin cancer and sun damage. CSC pick: it's too personal. There are definitely brands that we favor, but in our experience, sunscreen compliance is all about finding one that feels right to you. Visit us in-store to demo the wide range available through BeautyMark. Related post: 5 Sun Safe Tips You May Not Know.
These steps will certainly give you a leg up on fresh skin this summer. Did we answer all your questions? If no, feel free to ask your question in our comments section or email us directly at info@collectiveskincare.com. On that note – look good and feel great over the beautiful summer days ahead!