Collective Skin care is living up to it's name with the addition of cosmetic acupuncture, general acupuncture, and cupping treatments performed by Dr. Mahsa Ahmadi, DTCM, R.Ac., C.SMAC. Mahsa is a registered acupuncturist.
Here's a little bit about Mahsa:
My curiosity in medicine and natural health, lead me to find my true passion in an alternative medicine known as Traditional Chinese Medicine (TCM). The thought of never ending opportunities gave me strength to continue on a five year doctorate degree program in Vancouver. I became a registered acupuncturist with the Association of TCM Practitioners of BC (CTCMA) in early 2008. I have extensive experience in clinical practice for the treatment and management of all types of pain and injuries, arthritis, sciatica, stress, weight control issues, sleeping problems, etc.
During 2012-2013, I completed extensive training and certification in the advanced program of Sports Medicine Acupuncture in Boston. This places me at the highest level of qualification in orthopaedic assessment, treatment & prevention of all musculoskeletal injuries due to sports activities, postural and muscle imbalances, etc. I am certified in Facial Rejuvenation Acupuncture (cosmetic acupuncture) as well as Facial Rejuvenation Massage/Acupressure. Read more…
How does Acupuncture work?
Acupuncture focuses on a holistic, energy-based approach that is rooted in over 3000 years of tradition and has solidified its position within Western Medicine as a proven healing process. The general theory of acupuncture is based on the premise that there are patterns of energy flow (Qi) throughout the body that are essential for health. Disruptions of Qi are believed to be responsible for pain, stress and various illnesses. Acupuncture Therapy can correct these imbalances and disharmonies of Qi through identifiable points close to the skin.
Acupuncture can offer a safe, effective and natural way to prevent illness and help the body restore its self-healing ability. By targeting precise points on the skin with thin sterile and disposable needles, acupuncture can relieve physical, psychological and emotional problems.
Besides herbal remedies, we also treat patients with acupuncture, cupping, Massage and auricular (ear) therapy.
"The World Health organization (WHO) Indicates that the benefits of acupuncture therapy include the elimination or reduction of pain, a greater sense of vitality and a general well-being"
Clinical studies have shown that acupuncture is an effective treatment for nausea caused by surgical anesthesia and cancer-related treatments, as well as for dental pain experienced after surgery. Scientists have also found that acupuncture is useful by itself or combined with conventional therapies to treat addiction, headaches, menstrual cramps, tennis elbow, fibromyalgia, myofascial pain, osteoarthritis, lower back pain, carpal tunnel syndrome, asthma and assists in stroke rehabilitation.
Conditions Appropriate for Acupuncture Therapy include:
Stress Reduction
Addiction Control
Athletic Performance
Blood-pressure Regulation
Chronic Fatigue
Immune System Support
Arthritis
Musculoskeletal
Sports Injuries
Back pain
Muscle Cramping
Muscle Pain/Weakness
Neck Pain
Sciatica
Neurological
Headaches
Migraines
Parkinson's Disease
Postoperative Pain
Stroke
Abdominal Pain
Digestive Issues
IBS
Constipation
Diarrhea
Hyperacidity
Indigestion
Emotional Concerns
Anxiety
Depression
Insomnia
NervousnessGynaecological
Infertility
Menopausal Symptoms
Premenstrual Syndrome
Respiratory Concerns
Asthma
Sinusitis
Common Cold
Smoking cessation
Cosmetic Acupuncture
Developed according to the principles of Chinese medicine, Facial Rejuvenation works in harmony with the natural energy systems of the body. It re-educates facial muscles and addresses the underlying causes of visible aging.
Facial Rejuvenation is a natural alternative to cosmetic procedures such as facial surgery, Botox, chemical peels and dermabrasion. Sensitive areas like the eyelids and the lips can be safely treated with cosmetic acupuncture, whereas the aforementioned therapies cannot treat wrinkles on these delicate and fragile areas.
Regular Effects of Facial Acupuncture:• wrinkle reduction
• adjustment of facial muscle tone to more youthful firmness to reduce or eliminate sagging areas
• reduction or elimination of acne, blemishes and age spots
• Increase in collagen and elastin production to fill out and contour the face
• facilitating a healthy, vibrant glow to the face
Additional Benefits of Facial Rejuvenation:
• relief of menstrual cramps
• menopausal discomfort alleviated
• weight loss and digestive issues
• relief of back and neck pain
• anti-depression and increase in mental clarity
• Bell's Palsy and Trigeminal Neuralgia
• increase in energy level
• relief of insomnia
• reduction of hormonal acne
What can you expect from Facial Rejuvenation with Acupuncture?
Youthful, glowing skin and a relaxed, energized body.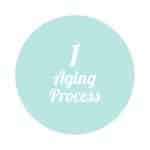 Cosmetic acupuncture is the total solution to achieving optimum skin health and rejuvenation. More than a superficial surface treatment, it is a revitalization process for the entire body designed to make you look and feel younger.
Lose that under-eye "baggage". Turn jowls into a jaw-line. Look rested, radiant and revitalized. And discover the vibrant feeling of inner balance.
•Non-Invasive
•No Side Effects
•No Downtime for Healing
Treat the Body & Face Simultaneously
The effects of Facial Rejuvenation Acupuncture are not confined to the face. Each treatment is uniquely individualized to your unique aging process. Acupuncture points are chosen based on your Chinese Medicine diagnosis. All constitutional health issues and any symptoms you may be having are examined. Thus, the treatment is an overall rejuvenation of your health as well as your appearance.
Inner Balance, Outer Beauty
Healthy skin tone is the direct reflection of inner balance. The facial treatment combines acupuncture points and specifically formulated skin renewal products to provide a rejuvenating treatment that meets your definition of beauty. It is safe, comfortable and relaxing all at once; you'll feel and see the benefits after your first treatment. Noticeable and lasting results occur after 10 sessions. There are no side effects to the facial treatment, only side benefits!
Book in for your consultation or treatment today.
Call 778-228-4275 or book online.