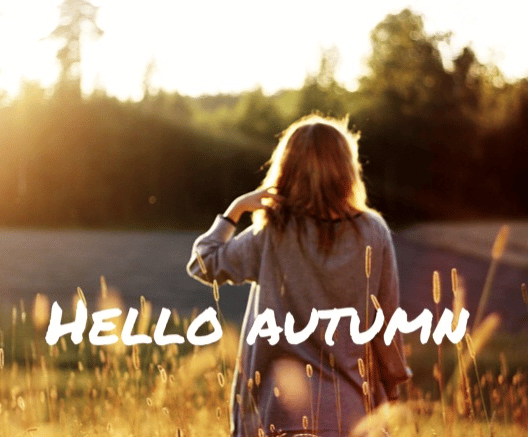 It's been a busy month here at Collective Skin Care as people are finding their skin in need of some help to transition into the fall and winter weather. We've had it pretty easy here in Vancouver as we welcome the new season with sunny days and warm weather, but once we step out of the sunlight and into the shade, we can feel the crispness of fall.
What does this mean for our skin?
The key things you may be noticing with your skin:
dryness
more comedones (blackheads) and breakouts
dullness and rough texture
uneven skin tone
Why do these changes occur in our skin?
Dryness: Our skin responds to the warm summer weather by producing more oil secretions. Once the temperature begins to drop, so does our skin's production of its natural moisture (sebum). The fall and winter signal a time to switch to more nourishing products such as a creamy cleanser and a richer moisturizer.
More comedones (blackheads) and breakouts: A summer of sunscreen, self tanners and bronzers can leave the pores clogged. That's why the fall is the perfect time to book in for a spa facial. A professional skin exfoliation with a clinical peel and extractions is just what skin needs to decongest the pores.
Dullness and rough texture: Even if we're diligent with applying sunscreen throughout the summer, our skin still takes a lot of wear and tear through sun exposure. Remember – sunscreens cannot protect us from 100% of ultraviolet radiation. The resulting inflammation and stress on the skin can leave it dull and dehydrated.
Uneven skin tone: Unfortunately, one of the main signs of aging in the skin is the uneven distribution of melanin (the pigment that gives our skin its colour). This uneveness can be manifested as brown spots, hypopigmented spots (white spots), melanin and scarring (often due to acne). In the case of brown spots and hypopigmentation, years of sun exposure starting from childhood cause damage to the DNA of our skin cells. Eventually this damage results in the melanocyte cells (the cells that produce melanin) to respond erratically and distribute melanin in concentrated spots or to stop functioning all together (in the case of white spots).
Skin tips for fall.
With all of this in mind, we have made a short list of the best ways to adapt your skin to the fall and winter months ahead.
Book a facial This is the best way to hit the reset button and transition your skin into the new season. Professional skin exfoliation will clear away damaged and dead skin cells to reveal fresh and dewy skin. Trust us, your skin will thank you.
Go through your medicine cabinet and makeup kit. How old are your skincare and makeup products? Anything you purchased six month ago is past its best before date. If the active ingredients have lost their potency, they won't be doing your skin much good. The preservative systems in your product are also breaking down by this point and there is a risk of bacterial and fungal contamination.
Once you're figured out what stays and what goes, look at how to keep your skin hydrated and nourished in the winter months. Not sure what products to get? Book a complimentary Collaboration with us and we can make customized skin regimen based on your skin type and condition.
Our current favourite skincare and beauty products for Fall 2014.
Dermalogica daily resurfacer – this three in one leave-on treatment makes quick work of your routine. It hydrates, exfoliates and provides antioxidant protection for a smooth, bright and refreshed complexion.
NEW! Dermalogica powerbright TRx pure night – to address an uneven skin tone this rich (but not heavy) night time treatment contains proprietary peptides and pumpkin to reveal a brighter and more even skin tone.
Ilia Illuminator in Polka Dots & Moon Beams – to achieve the no makeup dewy look that is so of the moment, an illuminator is your BFF. This skin friendly illuminator is formulated with organic ingredients combined with healing properties of rose hip oil.
COMING SOON! Ilia Lipstick in Stike It Up – this semi-matte hue is perfectly on trend for the fall, and you don't have to worry about eating chemicals or synthetic dyes as ILIA Lipstick is made with organic ingredients.
All products are available for sale at BeautyMark!
Hopefully this gives you a head start on great skin for the fall and winter. For further inquiries or to request an appointment, we invite you to contact us or call 778-228-4275.