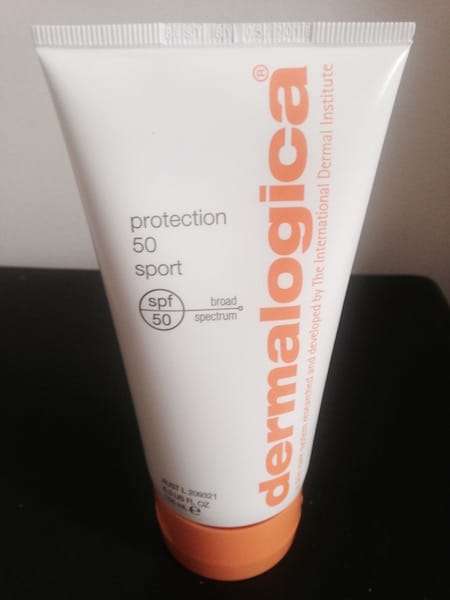 We enjoy the sun like everyone else. Well, perhaps not quite like everyone else. Having a pale complexion means that the first 20 minutes sitting on a patio in full sunlight feels amazing and then suddenly we begin to feel like nocturnal creatures, scrambling to hide from the sun's relentless rays. All joking aside, regardless of your skin type, protecting your body's largest organ from sun damage is a priority.
The warm and sunny weather calls for lighter layers and more exposed skin to be protected. We stocked up on Dermalogica's protection sport SPF 50 ($42, available at BeautyMark) – one for our medicine cabinet to be applied first thing in the morning and one to tote around with us for reapplication.
Health Canada can be a cosmetic formulator's nightmare as they often change regulations and requirements which can take approved products off the market in an instant. This happened with Dermalogica's solar defense products a few years back which left their fans (ourselves included) in a wasteland of sticky and smelly drug store alternatives. Fortunately, protection sport became available last summer and we love it – here's why:
non-greasy and lightweight formula absorbs rapidly
refreshing citrus scent
can be used on both the face and body
water resistant for up to 40 minutes
contains no artificial fragrance, colours or parabens
While we're totally loving this formulation, there is a potential con to consider which is the SPF rating of 50. There is only a 1% increase in the amount of protection provided by SPF 50 versus SPF 30. Unfortunately nearly double to the amount of chemical sunscreens are needed to produce that extra 1% of protection. On the flip side, the skin will be protected for a longer period of time before reapplication is needed. If your preference is to stay away from chemical sunscreens altogether, we recommend the TIZO® range of physical sunscreens.
For more information on sunscreen and how to best to protect your skin, check out this post: