When it comes to caring for our skin, hindsight is a all too familiar for many of us. As we enter into our thirties and beyond, we no longer take our youthful skin for granted.
Fortunately, it's never too late to establish habits that will keep our skin and our overall health in good stead for many years to come. Here's our list of skincare habits we wish we had started yesterday, but today will do!
Wearing and REAPPLYING sunscreen.
Please excuse the all caps, we don't mean to shout at you, but we needed to get your attention. While it's fantastic that most people are now on board with wearing sunscreen everyday – no excuses – most of us are not reapplying it. Unfortunately, the SPF 15 in your foundation that you applied at 7am is inactive by the time you've arrived at work. The challenge lies in the fact that slathering sunscreen over makeup 30 minutes (the time required for a chemical sunscreen to become active) before we head out the door for lunch is unappealing and impractical. Our solution? Colorescience Sunforgettable brush-on chemical-free sunscreen.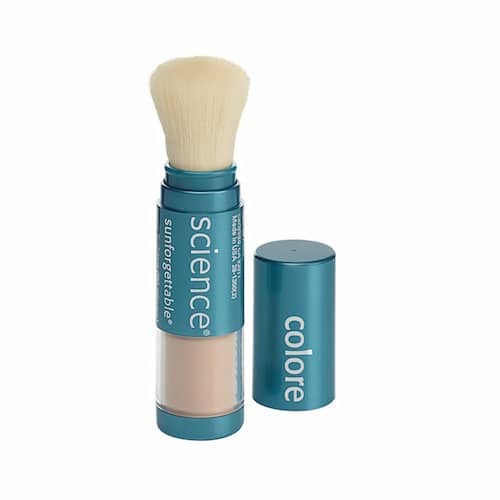 There's really nothing to prevent you from reapplying sunscreen when it's weightless, provides instant protection and easy to take with you wherever you go.
Wearing hand cream.
We don't mind getting our hands a little dirty – but our magnificent digits eventually show the wear and tear of all the work they do for us. Whether it's lines form dehydration or brown spots from sun damage, it's never too late to give them the extra care they need. We've started putting Dermalogica's multivitamin hand and nail treatment next to our nighttime reading so that when the lights go out our hands get the repairing and regenerating benefits of vitamin's A,B,C and E.
For non-greasy nourishment during the day we reach for this travel-size shea-rich gem.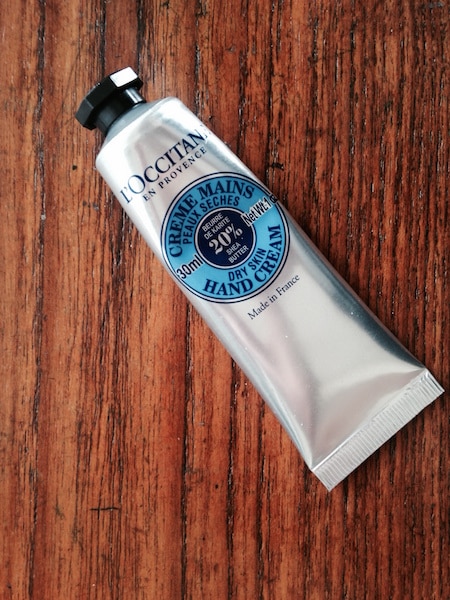 Taking our vitamins.
Not just any vitamins that is. When GliSODin® Skin Nutrients first launched in Canada, we had the foresight and fortune to work with this brand which has proven itself to be more than a skincare trend (respected cosmetic dermatologists and physicians like Dr. Dorris Day and Dr. Francis Jang have recently come on board with the brand). Unfortunately, we didn't keep up with using this antioxidant power-house supplement in our twenties and now we're aiming to correct this error in our ways. Just like wearing sunscreen daily prevents skin cancer and keeps us looking young for longer, reducing internal oxidative stress and subsequent inflammation prevents disease and aging over time.
Why GliSODin®?
GliSODin® is a patented ingredient technology, with the main ingredient being superoxidedismutase (SOD), known as the 'enzyme of life'. This potent antioxidant enzyme is wrapped in a wheat protein to protect the integrity of the enzyme from stomach acids so that when it reaches the small intestine, the SOD is still viable and can be absorbed and used for antioxidant protection.
Unlike antioxidants in a vitamin or phytochemical form, an enzyme provides an ongoing cascade of reactions – meaning, one SOD enzyme can protect against a million free radicals (1:1 000 000 ratio), whereas a vitamin or phytochemical antioxidant dies off in the process of neutralizing just one free radical (1:1 ratio).
If this isn't enough to convince you that this supplement provides superior protection and anti-inflammatory benefits, you can learn more about the science and results of GliSODin® here.
We also like the fact that the formulations are blended with other medicinal ingredients for optimal health benefits such as minerals (zinc), vitamins (C, D and E) and omega fatty acids (krill and borage).
Using eye cream.
We all know that the eyes are one of the first places we notice aging, and it can seem to happen almost over night. Don't panic – here's what to do:
If using eye cream was never one of your habits, now is the time to start. If the signs of aging have already crept in – using a retinol eye cream at night to strengthen the delicate skin and reverse aging (vitamin A is highly researched and proven to reverse aging in the skin).
Wear a nourishing a protective eye cream during the day.
Apply sunscreen and wear sunglasses.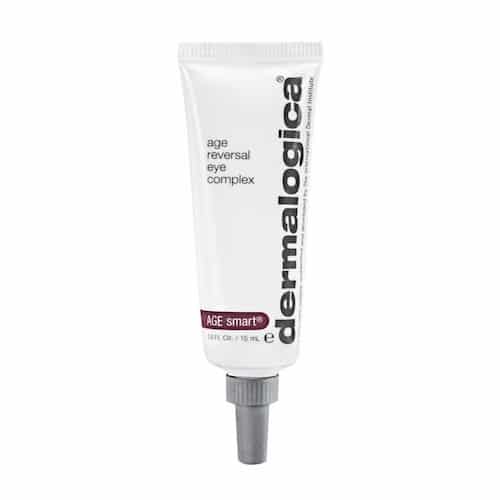 Using a serum.
Lastly, we might not have wanted to shell out the extra cash in our youth for an antioxidant serum, but now we know the extra cost is well worth it for the concentration of active ingredients that provide undeniable benefits for the skin. Trust us, an anti-aging cream isn't usually enough on its own. In fact, our vote goes to spending less on your moisturizer if it means you can put those savings towards a serum. There are many serums on the market to choose from – a good standard is to go for a vitamin serum which everyone can benefit from. One of our current favourites: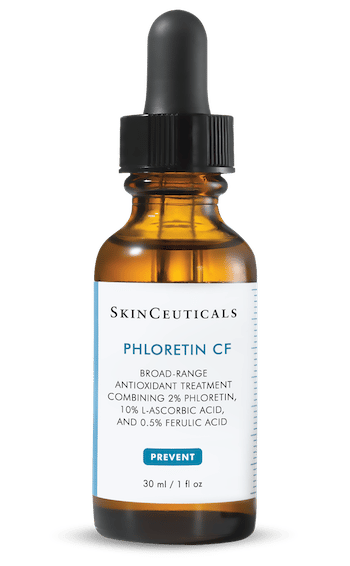 Regular Cosmetic Acupuncture treatments.
We're still in no rush to get BOTOX® or filler injections – as tempting as they can be. Instead we turn to cosmetic acupuncture to keep our lines and wrinkles from taking a firm hold. Our only regret is that we didn't make this a regular practice sooner! While we may not see the drastic changes that are achieved with the Western approach to wrinkle management, we're certain that in 5 years, we'll be thankful for not only the long-term aesthetic benefits of cosmetic acupuncture treatments, but the health benefits as well.
How often should one get a cosmetic acupuncture treatment? In the beginning, 6-10 once a week sessions help to retrain tense muscles and activate skin regeneration. After which, monthly treatments are ideal to maintain relaxed muscles and stimulate collagen synthesis.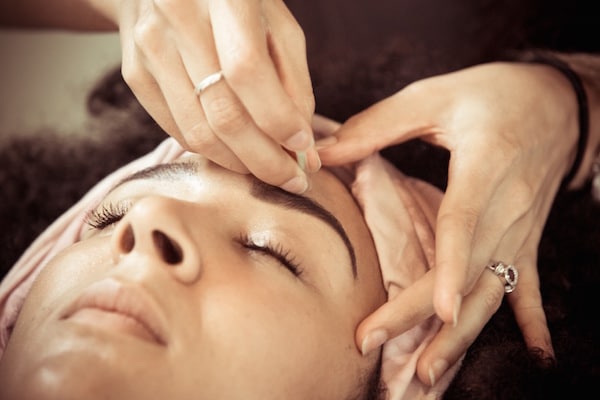 Taking it one day at a time.
We truly believe that optimal health and beauty are all about the daily rituals and habits that add up over time.  Having confessed the skincare habits we wish we had established sooner, we hope we've saved you from regret or given you inspiration to begin anew with these skin saving tips.
Share with us – are there any MUST DO habits we didn't cover here that you swear by? Let us know!