Tinted moisturizers have gained a bad rap recently according to Kylie and Kendall Jenner's dermatologist Christie Kidd. Here's their reasoning:
"Tinted moisturizers are designed to absorb deep into the layers of your skin to hydrate your skin and protect it, but it's bringing all that pigment with it and that is going to break you out,"
I'm skeptical about this stance as I have used tinted moisturizers and recommended them to my clients without any ill consequence. Furthermore, moisturizers do not generally absorb deeply into the skin–there purpose is to moisturize and protect the surface layers of the epidermis versus serums that are formulated to penetrate deeply into the skin.
One caveat I will offer is that I have seen clients react to bismuth oxychloride in mineral cosmetics. This is a heavy mineral that is considered to be an irritant and has been linked to cystic acne. If a tinted moisturizer contains this ingredient, I could see how it may cause issues for the skin.
Overall, I feel that the pros of using a tinted moisturizer outweigh the cons. They often contain sun protection and can subtly even out the skin tone for people who don't like the look and feel of foundation or those who wish to give their skin a break from makeup on the weekends.
Two of my favourites are Dermalogica's Sheer Tint SPF 20 (although I see from their website that their fans are not happy with the new formula…) and Ilia's Sheer Vivid Tinted Moisturizer SPF 20.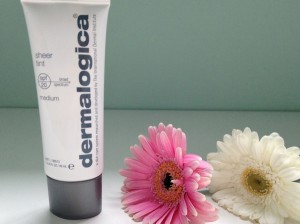 Thoughts.
Hydrolyzed pearl powder imparts a beautiful glow while hyaluronic acid and walnut seed extract hydrate and nourish the skin. This formula is great for most skin types as it is oil free, but gives that little bit of extra comfort to the skin.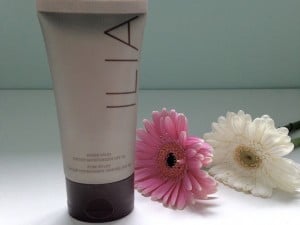 Thoughts.
A chemical-free sunscreen formulation with a wide range of tints to choose from.
 I found this product wasn't as moisturizing for my normal to dry skin. People with a normal to oily and oily skin type will most likely love the light feel and matte finish of this moisturizer.
Verdict.
I think it's too extreme to label every tinted moisturizer as a breakout monger. Just as with any other skincare product, the quality of formulations will vary. A few good rules of thumb to follow are:
read the ingredients and ask questions about things you're unsure of
try before you buy (most beauty boutiques will provide you with a sample)
If you have a tinted moisturizer you love, or if you have found they cause problems for your skin, I'd love to hear your feedback in the comments section. And of course you're always welcome to email questions to info@collectiveskincare.com or book online for a personal, confidential and complimentary Collaboration consult.
P.S. Both of the aforementioned products are available at BeautyMark.